Georg Dehio Prize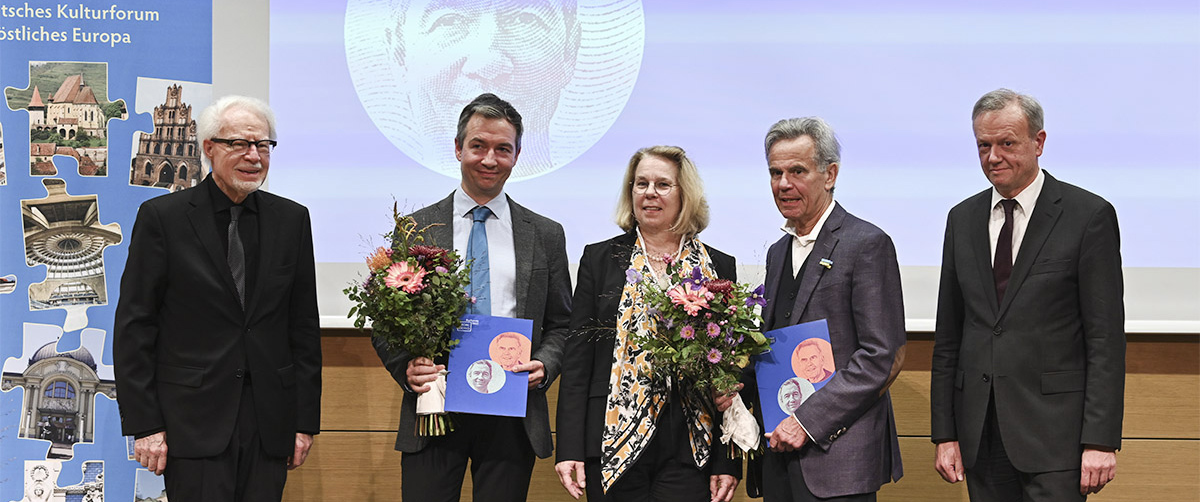 Georg Dehio Book Prize 2022 for the author and poet Michael Zeller (2.f.r.) and the historian Vasco Kretschmann (2.f.l.) • Photographer: Anke Illing
Every autumn since 2003 the Culture Forum has awarded in alternating years the Georg Dehio Culture Prize and the Georg Dehio Book Prize. With the Georg Dehio prize the Culture Forum honours individuals, initiatives and institutions whose works deal with the traditions and the interrelations of German culture and history in Eastern Europe in a knowledgeable and distinctive way. The prize is in memory of the prominent art historian Georg Dehio (1850-1932) who was born in Reval (Tallinn in Estonia).
Writer-in-residence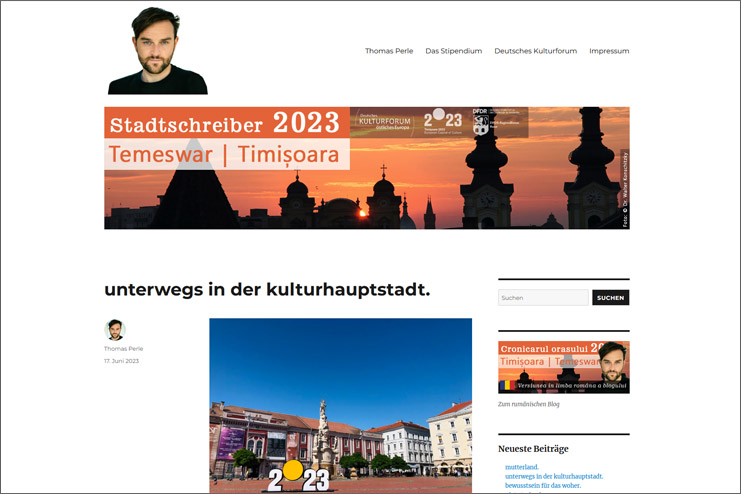 Screenshot: Blog of the writer-in-residence Temeswar/Timișoara 2023, Thomas Perle
Writers wanted! Every year the Culture Forum fills the post of writer-in-residence in cooperation with a town in Eastern Europe. The writer occupies the post for five months and receives a monthly scholarship grant and free accommodation. Their task is to give literary expression in an online diary (blog) to the historical cultural heritage of the town and its region, to report on exciting encounters and experiences, to point out things worth seeing and to establish contacts.