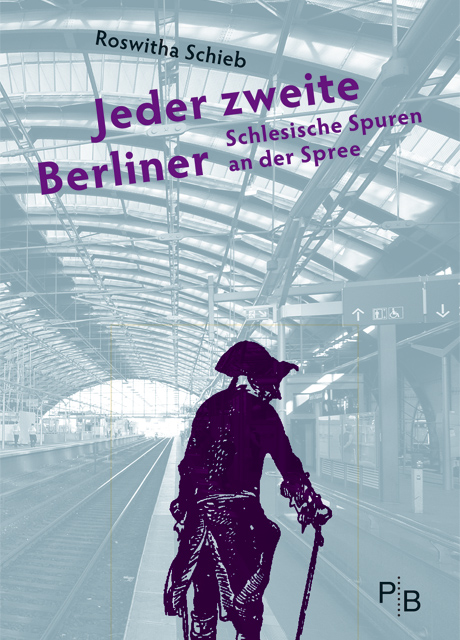 On three walks through the capital of Germany the author presents the Silesian Berlin. The Brandenburg gate, the typical granite slabs on the pedestrian pathes, the painters Adolph von Menzel or Hans Baluschek, the Borsig company and even the special Berlin sense of humor: these and other phenomenons derive from Silesia. Around 1900 it was said that every second Berlin inhabitant came from Silesia and in fact many migrant workers came from this region which today is part of Poland.
Roswitha Schieb imparts the influence of German Silesian culture in architecture, art, literature, habits, religion and other spheres of culture by many impressive quotation and illustrations which accompany the reader through Berlin. The author also wrote a blog about the topic.
Author Biography
Roswitha Schieb, born in 1962 in Recklinghausen, lives as a freelance author, essayist and journalist in Borgsdorf near Berlin. In addition to books on theater and short stories, she has published several cultural-historical titles on Rügen, Berlin, Poland, Silesia, Breslau/Wroclaw, Galicia and Bohemia, including »Journey to Silesia and Galicia. An Archaeology of Feeling«, Berlin 2000 (2nd edition 2014); »Breslau/Wroclaw. Moments of a City«, Potsdam 2003; »Literary travel guide Breslau«, Potsdam 2004 (3rd edition predicted 2021); »Literary travel guide Bohemian Spa Triangle. Karlsbad/Karlovy Vary, Marienbad/Marianske Lazne, Franzensbad/Frantiskovy Lazne«, Potsdam 2016 (2nd edition 2019); »Rips. Thirty German Biographies«, Berlin 2019; »Berlin Literary History. Epochs, Works, Authors, Locations«, Berlin 2019 and »Silesia. History, Landscape, Culture«, Berlin 2020.
Every second Berliner. Silesian Traces on the River Spree
Publication in German language with illustrations, detailed registers and maps. Published by Deutsches Kulturforum östliches Europa, Potsdam 2012.
€ 5,00 | ISBN 978-3-936168-61-7